Korea is a popular travel country these days.
I recommend the top 10 most popular and travel destinations in Korea.

I organized it in the ranking of travel areas in Korea that go often during the holiday season.
The ranking may vary depending on the statistical institution, but please take it as a reference.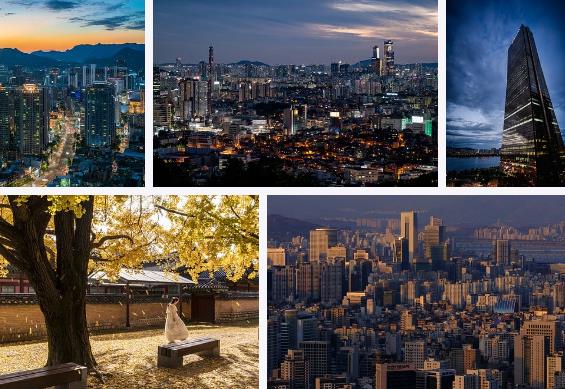 10th place. Seoul / Travel area where no car is needed.
You don't have to go far on weekends or days off.
There are so many places to visit, including Seoul Forest, Namsan Tower, Gyeongbokgung Palace, Seoul Grand Park, Deoksugung Palace, performances, and concerts.
There are also many things to enjoy around the Han River, such as parks, Bukhansan Mountain, World Cup Stadium, and indoor games at the sports complex.


9th place. Jeollabuk-do / Jeonju Hanok Village Recommendation.
Jeonju, Imsil, Jangsu, Gochang, and Sunchang are the representative destinations of Jeollabuk-do.
Among them, I recommend Jeonju Hanok Village where you can go comfortably by KTX.
If you usually like delicious food, you will have a more enjoyable trip.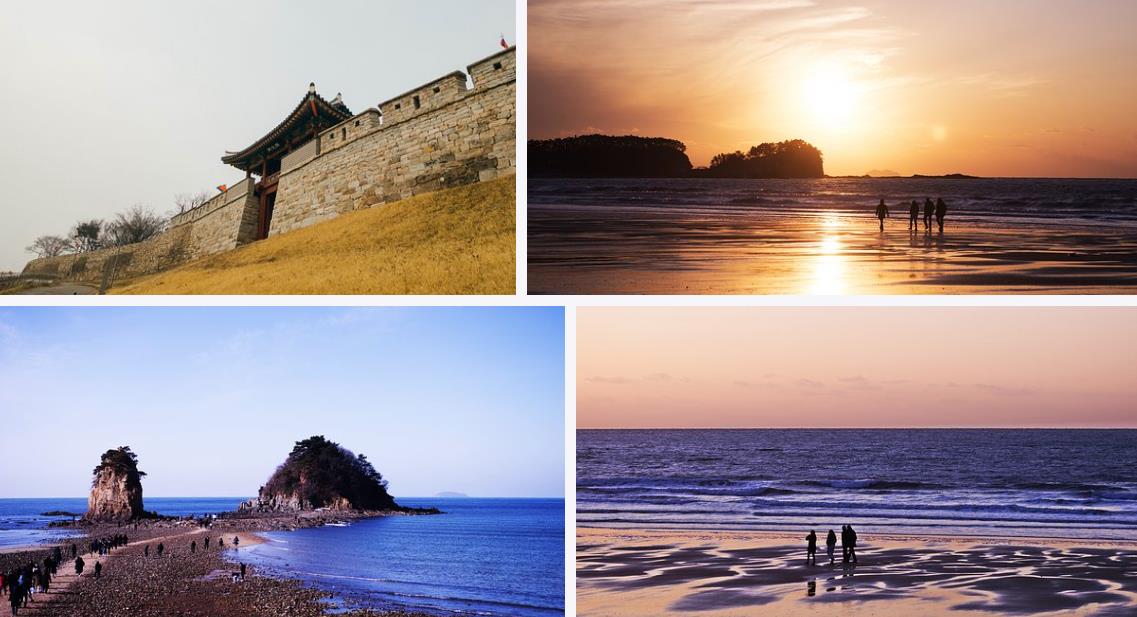 8th place. Chungcheongnam-do / Taean Peninsula beach recommendation.
There are many popular domestic travel destinations in Chungcheongnam-do.
In particular, Taean Peninsula National Park, West Coast Beach, tidal flat experience, and marine cable cars are popular.
It is a popular destination in Sejong, Daejeon, and southern Gyeonggi-do, and there are many places to go by KTX, so you can go there comfortably.

7th place. Gyeonggi-do / Good place for a day trip.
It's the most popular domestic destination near Seoul.
I recommend Gamaksan Mountain and Majang Lake Suspension Bridge in Paju for the western part of Gyeonggi-do.
In the northern part of the country, Pocheon Herb Island and Art Valley are popular as dating courses.
In the southern part of the country, Gwacheon Seoul Grand Park, Namhansanseong Fortress, Oido Island, Daebudo Island, and Jebudo Island are all domestic travel areas where you can see the mountains and the sea.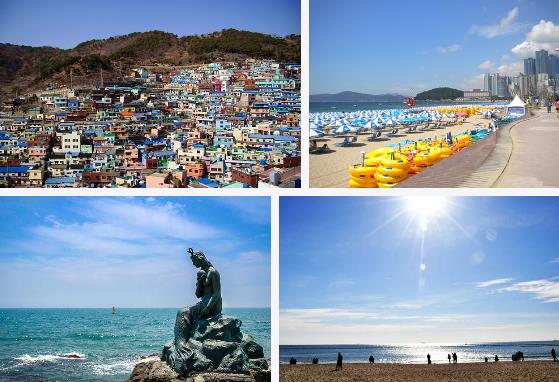 6th place. Busan / Recommendation for 1 night and 2 days.
You can easily go to a travel destination in the metropolitan area by KTX.
Also, you can go there in an hour by plane, so go to many weekend destinations.
Haeundae, Gwangalli, Songdo, Dadaepo, Igidae Waterfront Park, Taejongdae Amusement Park, etc. There are many places to visit.

5th place. Jeollanam-do / Yeosu Night Sea, Haenam Ttangkkeut Village.
I think Yeosu is the hottest place in Jeollanam-do these days.
Especially, Yeosu Night Sea has become famous for its songs, so it is a hot couple date course.
We also recommend a coastal road date by renting a marine cable car, Jungang Market, and public bicycles in Yeosu.
Not only Yeosu, but also Jeollanam-do has many places to visit, such as Daraengi Village and Haenam Ttangkkeut Village.
If you like mountains, there are many hiking trails to go to, such as Mudeungsan National Park, Jogyesan Provincial Park, and Wolchulsan National Park.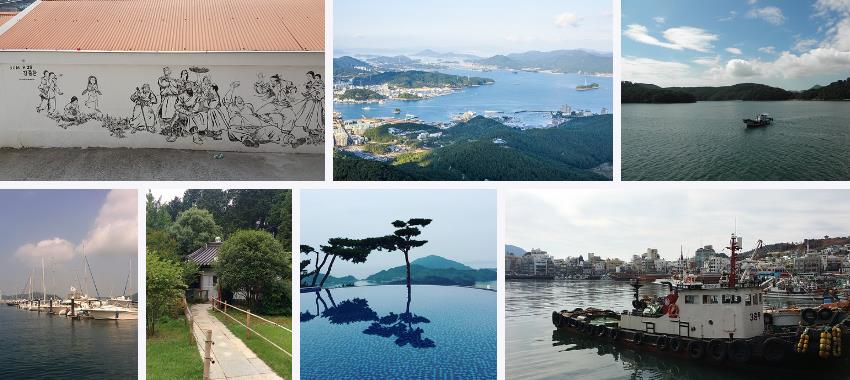 4th place. Gyeongsangnam-do/Island Sea.
Did you know that Ganjeolgot Cape in Ulsan, Gyeongsangnam-do, is the place where the sun rises first in Korea?
If you like the sea, you go to Tongyeong, Geoje, and Namhae a lot.
If you like mountains, I recommend Jirisan National Park.
Popular destinations in Gyeongsangnam-do include Geoje Island, Namhae, Hapcheon, and Miryang.

3rd place. Gyeongsangbuk-do / Mountain, where the air is good.
Gyeongsangbuk-do is an area where you can travel to the beautiful mountains of Taebaeksanmaek and the vast East Sea.
In fact, it is the most popular domestic destination except Jeju Island and Gangwon-do Province.
The stems of the thick Taebaek Mountains, such as Sobaeksan Mountain, Songnisan Mountain, Taebaeksan Mountain, and Juwangsan Mountain, are all gathered.
If you want to see the sea, I recommend Uljin, Gyeongsangnam-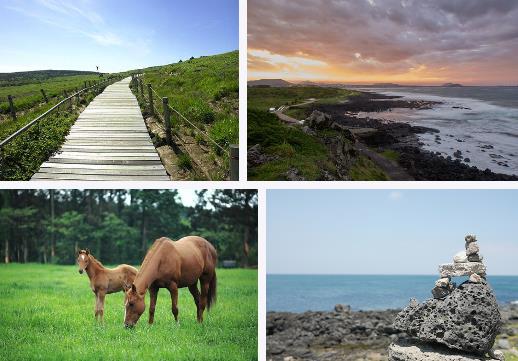 Second place. Jeju Island / Biyangdo Island.
It's a domestic travel destination where you have to fly, but it's second.
That's how beautiful it is and it's a must-see destination even if it's by plane.
If you go to Jeju Island, there are many places to visit, such as Seopjikoji, Udo, Marado, Gapado, and Seongsan Ilchulbong.
Especially recently, Biyangdo Island, the No. 1 sacred place for the three backpacking, is located.

1st place. Gangwon-do / Taebaek Mountains and East Sea.
Do you know that it is possible in 1 hour and 30 minutes to see the East Sea of Gangwon-do from Seoul?
Many people go from Seoul to Gangneung Station in Gangwon-do on a day trip by KTX.
If you go to Gangneung, you can go to all the major beaches in the East Sea of Gangwon-do.
Also, Daegwallyeong is a must when it comes to Gangwon-
If you like mountains, I recommend you to visit the three major ranches in Daegwallyeong: Yangtte Ranch, Sky Ranch, and Samyang Ranch.